While free Bible story coloring pages are wonderful to find, you can save yourself time searching for one before each Sunday school classroom by having a library of reproducible activity, coloring books on hand. Many people do not realize that most children's coloring and activity books are copyrighted and printing off pages to hand out in class, or home, is a violation.
I have found some wonderful Sunday school activity books, coloring, and puzzle books for children that you can reproduce by copying off the pages and giving to your Sunday school kids, church daycare children, or for use at home to complete. Depending on your needs, these Christian, Sunday school activity and coloring books range from entire Bible lessons to just coloring pages.

Jesus is My Friend Activity and Coloring Book
Children will learn that Jesus is really their friend and through this activity book they learn about feelings and how those emotions relate to the stories of Jesus in the Bible. Children will discover that Jesus loves them all the time, no matter what and the coloring pages are designed for children ages 2 and up.
Most of the Sunday school activity books are reproducible Bible lessons with a coloring activity page and have perforated pages that can be removed (or you can leave them in the book) and copy off the page you want before class begins. If you have copies left over, your children's ministry should be able to set them out for children to do during open time.

Fun-Faith Builders Activity Book
This Faith-based activity book offers reproducible activities, Bible lessons, crafts, puzzles, skits, lesson ideas, and more for PK-K.

Bible Heroes Reproducible Activity and Coloring Book for Kids
For children ages 6-10, this fun Bible work book has a wide variety of activity pages are reproducible! This Sunday school, Christian activity and coloring book has great illustrations about Bible Heroes and important Biblical characters.

Favorite Bible Families Lesson Work Book
Sunday school teachers and Christian parents love these lesson books because they are reproducible, flexible, and age-appropriate.
This Bible lesson work book, introduces your 5th and 6th Grade students to learn God's purpose for families. From the different roles in families and the different outcomes for obeying or disobeying parents.
The last 4 Bible lessons address the most important section, being party of the Family of God, with a particular focus on receiving Christ as Savior.
There are 72 lessons in total and each lesson has a corresponding Bible Memory Verse. Activities are simple and require little preparation.

Where is Jonah Reproducible Pages Coloring Book
This Jonah coloring book has 16 reproducible pages that tell this familiar Bible story in a fun, simple style that children ages 2-5 can understand.

Bible Crafts for Kids 2 Volumes
Get 2 Bible crafts books to help children understand what life was like during Bible times! Bible crafts include: making musical instruments, costumes, baskets, and more with common

Jesus Messiah Comes Activity and Coloring Book Download
This instant download is wonderful for parents and Sunday school teachers to share Bible stories about the final days of Jesus and how the Disciples struggled to understand His mission on earth. This 48-page Jesus Messiah activity and coloring book contains activities, coloring pages, games, puzzles, and more!

Moses Activity and Coloring Book
Through the pages of this Moses activity book, kids will learn that Israel's most honored leader and how his mother came up with a plan to save Moses when he was a baby. Read about Moses as a tiny baby, found in the bulrushes, found and raises to be a powerful Egyptian ruler, and later is called through a burning bush to deliver Israel! This story of Moses activity book has Scripture references, coloring pages, puzzles, questions, Each one of these Bible story books is an adventure for children of all ages, and guaranteed to be a great Sunday school source for teachers. These Biblical activity and coloring books are easy teachers to scan or photocopy so that they may reuse the coloring pages over and over again!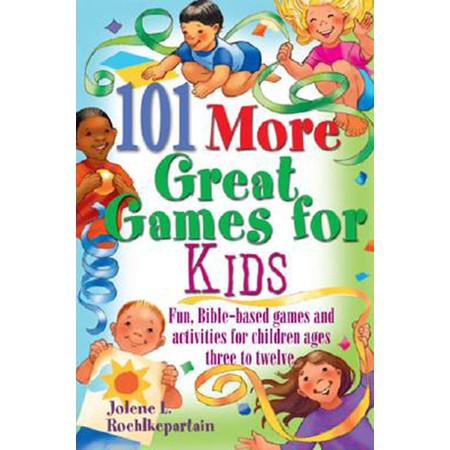 101 Bible-Based Fun for Christian Education Book
This book is awesome for Sunday school teachers! It has 101 Bible-based games for kids ages 3-12. The activities are divided into four sections: activities for ages 3-5 years, grades K-3, grades 4-6, and groups of mixed-age children. There is a Scripture topic section too!

ABCs of the Bible Reproducible Coloring Fun
This book is a delightful way to teach the alphabet using the Bible from A-Z. This coloring book has reproducible Scripture cards for Bible verse memorizing.

Bible Verse Coloring Book
Kids love to color, and coloring is a great way to turn coloring time into Bible verse memorizing learning fun. This coloring book has 116 pages reproducible coloring pages, great for Sunday school teachers.

Bible Stories about Jesus Reproducible Pages
Bring favorite Bible stories about Jesus to to life with these creative activities. The books include two activities for each favorite story from the life of Jesus, His teachings, and there are activities for at least 24 stories in each book and the activities pages are completely reproducible and come with easy-to-follow instructions, Scripture references, and Sunday school teacher's tips

Bible Story Sunday School Coloring Book Reproducible Pages
A wonderful price for having a 100 Bible story coloring pages on hand during Sunday school! This book introduces children to important Old and New Testament Bible stories and also have fun activity! Each page is reproducible and the pages have a Scripture reference to keep children busy looking it up in their Bible!

Little Lost Sheep Reproducible Coloring Pages
This cute Christian coloring book for kids, is based on the parable of the lost sheep from Luke 15:1-7. The pages are reproducible and great for Sunday school use.

Animals of the Bible Activity and Coloring Book
Animals of the Bible activity and coloring book has fun illustrations for your kids to color in and as well as scripture references so you can read more about these stories in the Bible. Recommended for children ages 2-5.

Reproducible God's Amazing Animals Coloring Book

God is so Good Reproducible Coloring Book
This Christian coloring book stories that shows how God provides for your daily living, how He answers prayer, and how God loves us! The pages are reproducible for home or classrooms.

Bible Fun with Hidden Pictures Activity Book
Kids will love learning about Bible stories from the Old Testament as they search each page for the hidden puzzles. For kids for ages 4-7.

52 Bible Coloring and Activity Pages
This is an amazing Sunday school work book with 3D Bible activity pages! Use these work book by itself for your Bible lesson or to enhance your Sunday school curriculum. Each activity page has printable Scripture verse, related picture and creative hands-on activity, and discussion guide with questions to get children talking! This Bible lesson work book is recommended for Sunday School teachers of children in preschool and early elementary grades.

I Can Follow Jesus for Kids
Encourage your little ones to discover just how they can follow Jesus with these easy-to-read books with illustrations, simple text, and Scripture references.

Bible Stories Painting Book
This Christian paint book for kids comes with a paint palette and 16 Bible story pages to finish.

Buck Denver Asks What's in the Bible Big Reproducible Coloring Book
Coloring book based on the popular children's videos, Buck Denver asks what is in the Bible. This reproducible pages coloring book has over 200 pages that go along with the Bible story videos, or use coloring pages by themselves!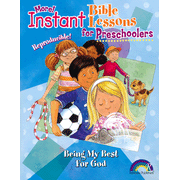 Instant Bible Lessons for Preschoolers Reproducible Work Book
Being My Best for God is by Pamela J. Kuhn. Keep your Sunday school preschoolers involved in creative, active learning with this reproducible Instant Bible Lessons activities for children ages 5-10.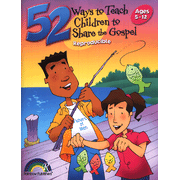 52 Ways to Teach Children to Share the Gospel
This teacher's guide book has 52 reproducible pages to show children ages 5-12 to share the gospel of Jesus. Inside are puzzles, skits, crafts, songs, maps, dot-to-dot pictures, fill-in-the-blank messages, letter writing, Bible codes, and many more.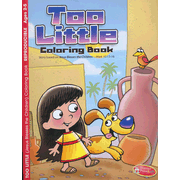 Jesus Blesses Children Coloring Book Ages 2 to 5
The reproducible coloring pages in this book helps children learn the story of Jesus blessing the little children. This coloring book stars, Tasha, and is often told that she is "too little" to learn, but she learns that no one is too little for Jesus! The illustrations are designed for young children ages 2-5 and great for Sunday school, as each page can be printed off.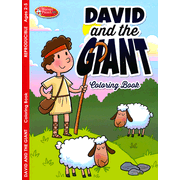 Bible Stories David and the Giant Coloring/Activity Book
This Bible story activity and coloring book has pages about the young shepherd who fought the giant, Goliath, and with God's help, he won!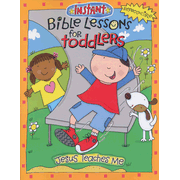 Jesus Teaches Me Reproducible Bible Lessons for Toddlers
Get toddlers excited about Bible learning with this series of complete lessons for Sunday school children ages 1-3.
This is just one reproducible Sunday school book that offers everything you need to teach toddlers in church.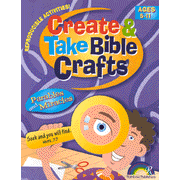 Bible Story Crafts Parables and Miracle Create and Take Home
Inside this Bible craft book are more than 25 Bible lessons with stories, memory verses and unique crafts. With this book your children will not only make crafts, they will make new commitments that will take them into a life of serving the Lord.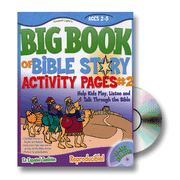 Big Bible Story Sunday School Activity Book
This Sunday school activity book is filled with creative, interactive ways to teach the Bible to preschoolers! This is from Gospel Light and this book will engage children in Bible stories with discussion questions, Bible verses, and visual aids. Kids can create booklets, stand-up figures, and hand puppets and more! Sunday school teachers, pastors, and parents will appreciate the included CD-ROM with reproducible pages in both black and white and color to print off. The 52 stories come in both English and Spanish. Make copies for each child in your Bible school classroom!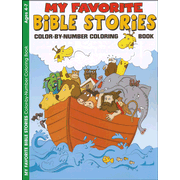 My Favorite Bible Stories Reproducible Coloring Book Pages
This reproducible, Bible story color and activity book, is for kids ages 4 -7. It has 16 pages of fun and easy-to-understand text and pictures that make Bible stories come life. Great for Sunday school teachers to use over and over during their Bible studies!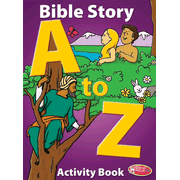 Bible Story A to Z Reproducible Sunday school Activity Book
Use this Christian coloring and activity book at home or in Sunday School. It has reproducible pages with a wide variety of Bible stories from A to Z! This Sunday school activity book will have you armed for open time or in between Bible school classes. Kids can color each page and discover important Bible lessons.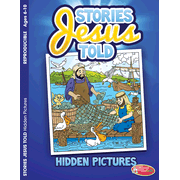 Stories Jesus Told Hidden Pictures Activity Book
These hidden pictures are about the parables Jesus told are featured with fun illustrations that have hidden objects to find. Reproducible pages with Bible quotes for kids ages 6-10.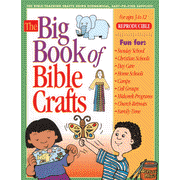 Big Book of Sunday School Bible Crafts – Printable Pages
This huge Bible craft book is great for Sunday school and has 160 perforated pages that are reproducible! By Gospel Light. Children can have a "hands on" Bible lesson while doing a craft. There are 100 Bible-based projects in this book and they divided into age groups. For children ages 3-12.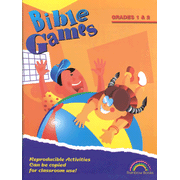 Bible Games: Reproducible Sunday School Activities
Through these creative games and activities, this book will teach your Sunday school preschool to elementary ages about Christian values and Bible stories. Each lesson has a Bible memory verse and Sunday school tips for teaching and discussing Bible concepts.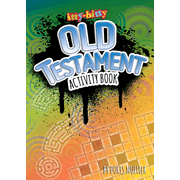 Little Old Testament Sunday School Activity and Puzzle Book
This tiny book has Old Testament puzzles and game that will challenge your Biblical knowledge. All pages are reproducible for Sunday school or Bible classrooms.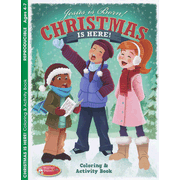 Christmas Is Here Religious Activity and Coloring Book
This religious Christmas activity and coloring book is for children age 4 and up to learn about Jesus and the true meaning of Christmas.